Details

Category: Media Releases
Created: Friday, 12 August 2016 13:17
Last Updated: Friday, 12 August 2016 14:31
Written by DPH Communications
Hits: 573
August is National Immunization Awareness Month
August is a busy month with back-to-school shopping, last minute family vacations, registering for school and recent graduates leaving for college. As summer comes to an end and the school year begins, people often forget to check if they and their family members are up-to-date on their vaccinations.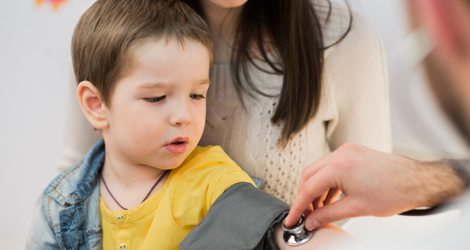 August is National Immunization Awareness Month (NIAM) and the Georgia Department of Public Health (DPH) reminds Georgians to get a head start on vaccinations required for school.
"August is a great time of year to engage the community regarding vaccinations," said Sheila Lovett, Immunization program director for DPH. "It's the perfect time to make vaccinating a priority in our communities."
This year, each week of NIAM focuses on a different stage of the life span:
Adults (Aug. 1-7)

Pregnant women (Aug. 8-14)

Babies and young children (Aug. 15-21)

Preteens and teens (Aug. 22-28)
Vaccinations protect our families and communities; especially infants and those individuals who are unable to be immunized or who have weakened immune systems. Every adult in Georgia (19 years of age and older) should follow the recommended immunization schedule by age and medical condition.
It is always a good idea to have the adult vaccine schedule nearby as a reference and to make sure you are current on your immunizations. The Centers for Disease Control and Prevention (CDC) offers the 2016 Recommended Immunizations schedule to help you remember when to talk with your doctor about your vaccinations.
DPH hosts an annual Immunize Georgia Conference that educates health care providers on the latest requirements, updates and news regarding immunization services. It is an effort to connect public and private health practitioners for a common cause: improving Georgia's immunization rates and protecting every adult and child from vaccine-preventable diseases.
The conference brings world-renowned speakers including subject matter experts from CDC, Emory University and other top-tier research universities and respected hospitals from across the country. Participants can earn continuing education credits, network with peers and take the GRITS 101 training.
Register for the Immunize Georgia Conference at www.immunizegeorgia.com. To learn more about vaccinations for adults and children, visit CDC at www.cdc.gov/vaccines.